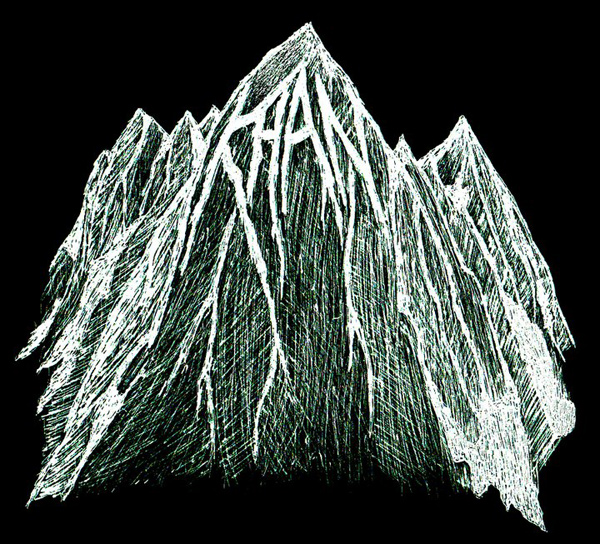 buy Khan's rocktastic debut single direct from this link
Khan play wombatwombat on Friday 14 September 2012 @ NAC
online tickets from the button at the bottom of this linked page.
It's been a busy profile-raising year for Khan including releasing your debut single on Gravy Records, being a Louder Than War new artist of the day and playing the Artrocker stage at Norwich Sound & Vision 2012: to what extent has this activity improved awareness of the band…
The release through Gravy certainly helped us get our name out there a bit more. Before then we were happy being in our own little bubble writing songs and playing the odd gig, but this release and being on Artrocker's radar now seems to of pushed us to the next level. We were never quite sure how our music would go down really as it's totally and unashamedly the kinda music we have always wanted to play, and having no pressure on you to produce a certain kind of sound or song to appeal to other people is very liberating.
…and how will you build on that during the next 12 months?
We're just gonna keep on doing what we are doing really. We constantly write new material and are looking to release a new single or EP perhaps in the New Year. We also want to branch out of Norfolk a bit more so are on the look out for more gigs around the rest of the country and perhaps looking to work with other people to get our name out there a bit more.
In August your facebook said "we are 96% sure we are 54% heavier than the last time you saw us": how is that even possible, what have you done?
Ha ha. We are, and always have been on a sort of quest to find the ultimate 'brown note'. You can figure that one out for yourselves but we are constantly striving to get that extra bit louder and we have a few more toys this time to bring that about. One of these days it's gonna back fire on as our ears will start bleeding or maybe our heads will explode like that dude in the film Scanners.
If your music were superhero, what would it be able to do?
Funny you should ask that. Paul is a budding artist and storyteller of some sorts and a while back came up with an idea for a comic strip about a superhero called Effecto Man! He basically has a head like a guitar effects pedal and flies around the world helping out guitarists who are playing gigs and having effect pedal issues. Like if say Eddie Vedder from Pearl Jam was playing a gig and his Boss DS-1 distortion pedal starts playing up Effecto Man would sweep down and replace the pedal in the blink of an eye and save Eddie's bacon. Anyway to answer your question if our music was a superhero it would have the powers of Effecto Man. By the way Effecto Man is now copyrighted so hands off.
What are you brining to the wombatwombat party on 26 October?
The beef. And hopefully some fans.
Social media snapshot
Which social media do you use and how do you rate them in terms of the best way to promote your band, with 1 being the best?
| | | |
| --- | --- | --- |
| Ranking | Social media | URL |
| 1 | Facebook | |
| 2 | Bandcamp | |
Collective volume and beards
Paul: guitar and singing.
James: bass and singing.
Lee: drums.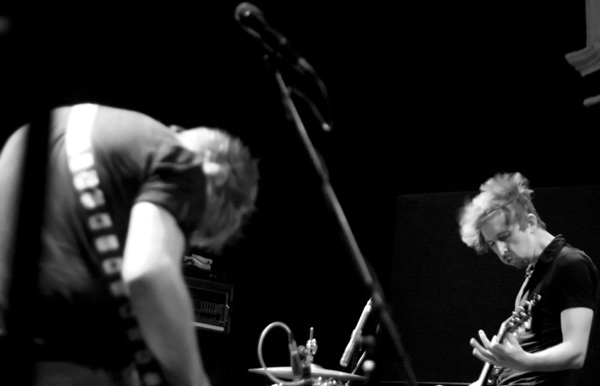 Khan © Sara Davey