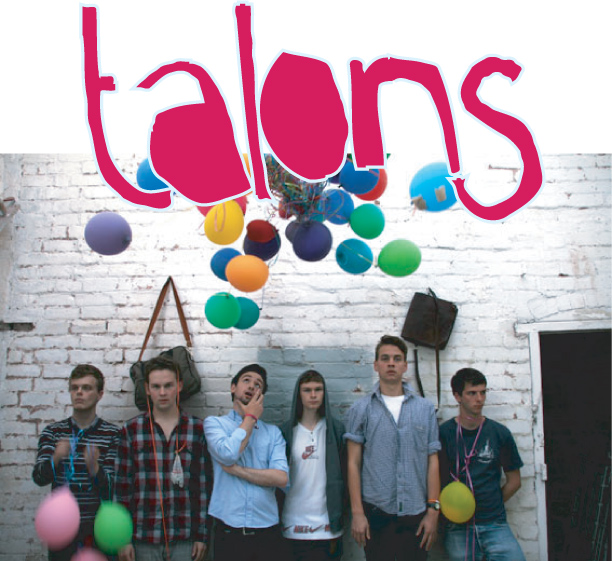 Get ready for NAC's auditorium to be torn apart and your heart to be ripped out with a dramatic deft swoop.
Talons headline wombatwombat on Friday 08 April 2011 @ NAC
Why should people that don't normally listen to instrumental music come to see Talons?
To see why we choose to be instrumental, and how it affects the balance of a live show when no one sings.
Your sound is full-on emotive: where does it take you when you're performing and where do you want it to take your audience?
We all get into it in our own ways, just as people react to the music differently. Our music doesn't have a particular message; it's just a form of escapism and expression for us.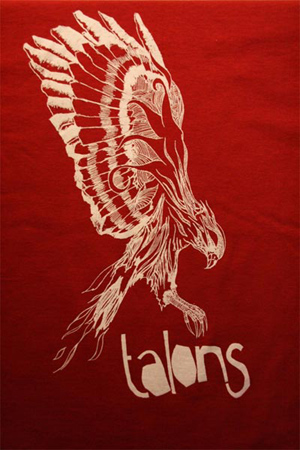 What do your track titles* and artwork say about the band and the noise it makes?
The artwork is a huge part of our identity as Oli (guitar) does it all, giving it a strong association with the music. We like the idea of having total control over the merchandise and our releases. The track titles usually reflect what's going on at the time we wrote the material, or what's going through our heads. We don't try to have titles that dictate what the song will sound like.
* eg St Mary Will Be The Death Of Us All, In The Shadows Of Our Stilted Homes and Great Railroads.
How important has BBC Introducing been in your progression? Who or what else has been significant in getting your music heard?
We're hugely grateful to them for giving us the platform to get our music out there. Huw Stephens in particular has been a great supporter of the band for a long time and has put us several festivals and gigs he's curated, as well as giving us regular airplay on Radio 1.
What's the best piece of musical advice you've received...
Probably to predominantly write and play music for yourself.
...and what advice would you give to bands that want to carry on despite studying at separate universities?
When you have gigs and tours booked, sort out transport as soon as possible, otherwise it racks up to a scary amount of money eventually. Being at separate universities is really not bad at all as you can still write and send demos over the internet. You'll also get a lot more done at practises as you have fewer opportunities to get together.
Please tell us about your best gig to date and why it was so special...
Probably our album launch as the collective that put it on, Clinic, put so much effort into making it a night to remember. There were poetry readings based around tracks off the album and a small exhibition of artwork based on the artists' impressions of each track on the album.
When can we expect your second album and will you be playing any previews in your set of spring dates?
The next release is barely in the planning stages so we have only the vaguest of ideas. We probably won't be playing any new material in the spring tour, but we're going to work out a few of the tracks on our debut album that we haven't played live before, so there'll be stuff people will have only heard on record prior to this.
What else do we absolutely need to know about Talons?
Don't be put off by any genre tagging, we all have completely different music tastes, which we try and put across in our music. Even the guilty pleasures from our early teens* play a key part in some of the songs.
* Chris fesses up to "Limp Bizkit and all the nu metal classics I'm afraid, not that we'd ever listen to anything like that now...!"
Which other bands from Hereford should we be listening to and what makes them special?
Sun Drums are really good, definitely worth checking out, it's a kind of percussive ambient sound. Every time we see them they get better and better. There's also Welsh Assembly, a friend of ours who makes epic soundscapes with minimalist beats and sampling.
Whose talon-like hands play which instrument?
Oli: guitar.
Sam: guitar.
Reuben: violin.
Sam: violin.
Chris: bass.
Alex: drums.
Swoop over to Talons' website to stream their amazing debut album, Hollow Realm.
"Not content with releasing one of the best post-rock albums of the year, Talons are bloody young pups too." Rock Sound.