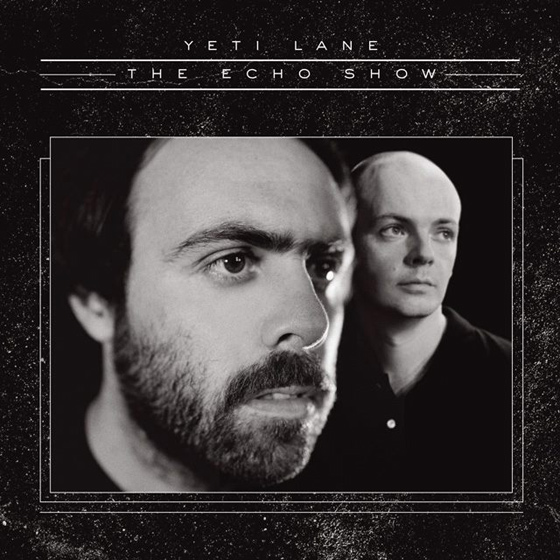 Ben and Charlie bring The Echo Show live to wombatwombat as one of only four dates on this tour – it's unmissable! Online tickets from the button at the bottom of this linked page.
Yeti Lane headline wombatwombat on Friday 22 June 2012 @ NAC
Your reviews always reference lots of cool and genre-spanning critically-acclaimed bands, but how do you like to describe your sound…
Charlie: I would say that our sound is the result of our influences… It's a mix of kosmische musik, space rock, shoegaze, indie rock…
…and what kind of person will enjoy the Yeti Lane live experience?
Charlie: I hope that anyone could enjoy our shows. If you like good music ;-)
Ben: I really don't know, I've never thought about that and I hope I'll always be surprised.
Apart from sounding great in a venue that was a medieval church, ie Norwich Arts Centre, when and where else is your music best enjoyed?
Charlie: We've played in a lot of different places, so I'd say that it's better at night, in a nice venue, with a good and loud PA!
Ben: Playing in a church should be appropriate as we especially like reverbs and echoes.
We're super-excited that you're playing wombatwombat at Norwich Arts Centre as one of only four UK gigs on this tour: what do you know about Norwich and what are your expectations of this string of dates?
Charlie: We're excited too. These shows are going to be the first tour in England as headliners, so it's a bit different from the previous tour. There is also our Damo Suzuki collaboration on 21 June – that's going to be an experience. This is also going to be our first time in Norwich, and we look forward to discovering the city. We've been told some good things about this venue, I'm sure that it's going to be a good show.
Ben: As Charlie says we've never been to Norwich and touring in the UK is always nice, each time it's a chance to discover new cities, new bands, and having fun on stage. And yes the special show with Damo Suzuki is so excited for us.
What are your plans for the rest of this year?
Charlie: We have a couple. First we'll still have a couple of shows supporting The Brian Jonestown Massacre in France, then a couple of summer festivals, including The End Of The Road in the UK.
Ben: We'll try to tour more and to record new stuff as soon as possible.
If Yeti Lane were to cook us a delicious French meal instead of playing a gig, what would be on your menu…
Charlie: Well, that's not French at all but these days I like to cook risotto…
Ben: French food is not so nice, I can't wait for a fish and chips.
…and what would feature on your accompanying mixtape?
Charlie: Probably some Neil Young stuff, and some Neu!, and maybe also a bit of Pavement. Let's also add some Gainsbourg, for the French flavour.
Ben: Maybe some Brigitte Fontaine too for the French flavour and yes of course some good Neil Young songs. And why not a long and repetitive Stereolab tune.
What else do we absolutely need to know about Yeti Lane?
Charlie: Nothing, let's keep some mystery.

Pssst! Here are some of Yeti Lane's pedals and magic boxes…
Which other French bands should we be checking out?
Charlie: There are a lot… If you like stoner rock let's have a look at Mars Red Sky. If you like vintage synth music, Egyptology and Zombie-Zombie are great. And there is also Team Ghost, our Sonic Cathedral labelmates.
Ben: I could add Turzi, Judah Warsky. And make your choice by checking this label Clapping Music.
Social media snapshot
Which social media do you use and how do you rate them in terms of the best way to promote your band, with 1 being the best?
Yeti who?
Charlie: I play drums and I also handle synthesizers, loops, computer…
Ben: Vocals, guitars, synths.