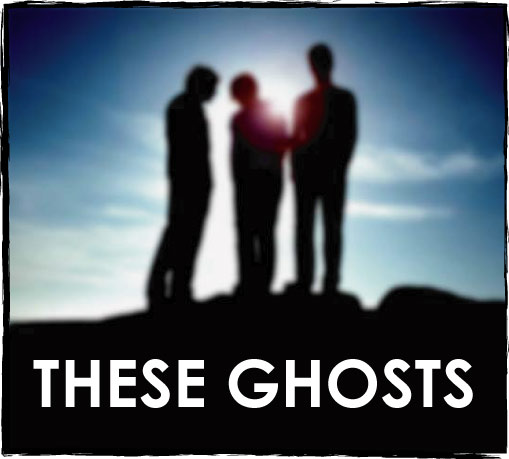 These Ghosts are set to appear before your very eyes and invade your headspace from the bandstand at Waterloo Park.
These Ghosts play wombatwombat's Waterloo Park walkabout 8 on Sunday 01 August 2010
These Ghosts' sound is best described as...
...like a cloud of starlings.
...and if your music were a machine, what would it be used for?
I think it would be a massage chair of some description, one that gives you a soothing rub to lull you into a false sense of security, but every now and again slaps you across the face. On reflection, I'm not entirely sure how marketable this product would be.
What are the three most important things we need to know about These Ghosts?
1. We try never to repeat ourselves musically and take great care not to become predictable in how we sound.
2. Playing our songs to a crowd, no matter how big or small, of interested people is the best thing in the world to us and gives us a buzz that is, quite frankly, irreplaceable.
3. Perhaps most importantly, we are not really ghosts. Blast, have I ruined the illusion...?
Apart from sounding great in the sunshine on Waterloo Park's bandstand, when else is your music best enjoyed?
Unfortunately I cannot speak from experience as I rarely listen to us, but somebody once told me that our music was nice to fall asleep to, which I think/hope is a good thing! I'd also like to think that our music is quite triumphant, so maybe it could accompany some sort of slow motion running.
What are your plans for the rest of 2010?
We're gigging fairly extensively throughout the summer to promote our album You Are Not Lost, You Are Here, including a few festivals, the most exciting of which without a doubt being Latitude. In September we will be departing for university so, although live performances will be somewhat sporadic, we will most definitely continue to write and record new material.
Who are these spirited souls?
Calum: vocals, guitar, keyboards, glockenspiel.
Nick: bass, keyboards, backing vocals.
Harry: drums, laptop.