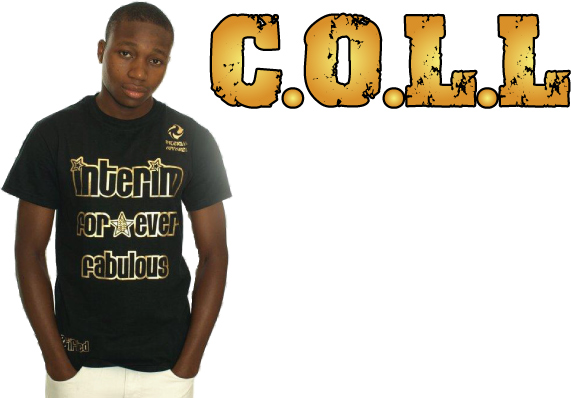 From Zimbabwe via Norwich, C.O.L.L is Norwich label Interim Records' first signing and was the first hip hop finalist in the seven-years-to-date of East Anglia's Next Big Thing competition.
C.O.L.L plays wombatwombat on Friday 25 February 2011 @ NAC
Your Interim Records-released debut album's called Blank Canvas – The Work Art: if your music were a visual piece of work, what would it look like?
It would be a blank piece of canvas symbolising freedom and the ability to paint whatever I wish on to it.
The sound of C.O.L.L crosses several genres, what's the best way to describe it?
It is a new genre, its own genre: I like to call it GOOD music. Well, it is hard to define it but it still sounds good.
Which other local/national/international acts do you feel a musical connection with and why?
I feel a connection with a musician from Zimbabwe named Leonard Zhakata; his music is uplifting and made a difference to the people as he wrote and sang about the real life of Zimbabweans and their struggle. Another artist I would feel connected to is Jay Z as he has inspired me greatly because of the way he looks at all his songs: 'treat every song like it is your first and last'.
Your performance the Next Big Thing 2010 final – which was also a very eclectic bill – was energy-packed, engaging and entertaining: how do you psyche yourself up for any show and the challenge of appealing to an audience that may be tuning in for the first time?
I listen to other people's music before I perform to clear my mind of all that is happening around me. The energy I have is just a natural part of me and I am glad it has been recognised by others. When I am on the stage I treat it like it's my first time or my last time, therefore, I always give it my all and I think people feel the passion and the way I illustrate myself when I am up on stage.
What would you like to achieve by the end of 2011?
I would like to have a second mixtape and released two more videos.
Who else will be joining you for this gig and what are your roles?
Slim Joe, who is an artist on the same label; he acts as my hype man in many of the songs as he has the same energetic on-stage flare.
Use this link to check out the sounds of the Creative Original Lyrical Legend and his labelmates on Interim Records' music player