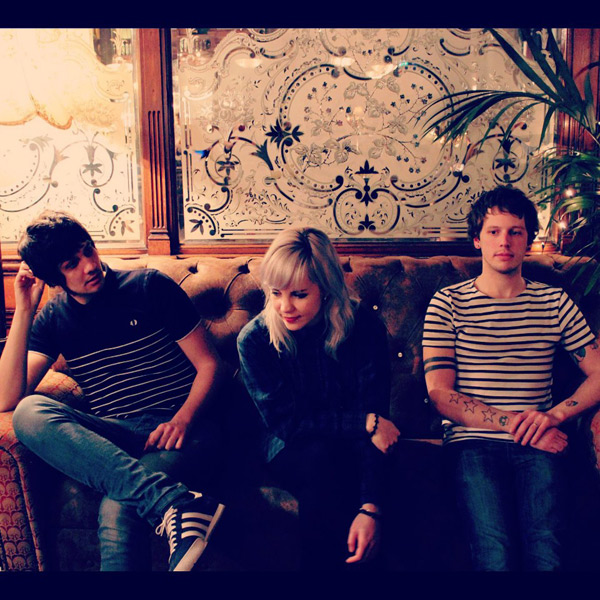 © Anna Reed
DOE play wombatwombat's Norwich Sound & Vision Showcase
on Thursday 10 October 2013 @ NAC bar
entry is via an excellent value NS&V wristband or an individual ticket for that evening's gig at NAC, subject to capacity.
DOE formed at the start of 2013, what have you achieved to date…
…Two EPs, three handfuls of shows, lots of new friends.
…and what would you like to have achieved in five years time?
Forty-five EPs, 67 handfuls of shows, at least 12 more friends.
How do you think being part of NS&V will help DOE's ambitions?
It's important to play shows as much as possible and not just in the same places. We haven't played Norwich before so it'll be another notch on our belt and no doubt we'll meet some lovely people!
DOE has a big DIY ethic: why is this important for new bands?
Having enough passion and drive to get things done for yourself is invaluable. If you rely solely on other people or sit around just waiting for things to happen you're setting yourself up for a massive fall. It's also great to be in control of as much as you can. Take some initiative!
Why should people check you out at NS&V?
Because we like being checked out and offer nice tunes in return.
What else do we need to know about DOE?
Our favourite soap character is Minty from EastEnders.
Social media snapshot
Which social media do you use and how do you rate them in terms of the best way to promote your band, with 1 being the best?
| | | |
| --- | --- | --- |
| Ranking | Social media | URL |
| 1 | Facebook | |
| 2 | Band's website | |
| 3 | Soundcloud | |
DOE a…
Nicola: vocals and guitar.
Alex: guitar.
Jake: drums and vocals.