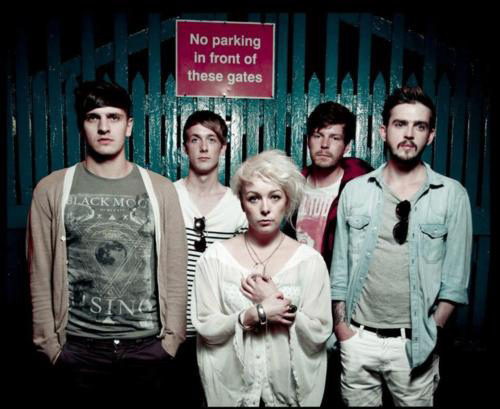 Cut Ribbons play wombatwombat on Saturday 12 May 2012 @ NAC
Cut Ribbons: for fans of…
…fizzy pop and nasty kittens. Strong coffee and dangerous vehicles.
…and what does your name say about the noise you make?
Sweet enough for the girls and tough enough for the boys… To us, it is a vehicle we can escape in.
What are the band's plans for the rest of this year?
Lots of festivals, touring and answering questionnaires.
You're part of a new glut of great acts currently emerging from Wales: any idea why that's happening now…
That's very nice of you to say. I think a lot of it is down to Welsh music having a greater voice in the media. There are so many great bands rattling around these melodious valleys that sooner or later some will escape into the greater landscape.
…and which acts have your recommendation?
Paper Factory, Nine Plan Failed, Sleepy Panda Club.
Social media snapshot
Which social media do you use and how do you rate them in terms of the best way to promote your band, with 1 being the best?
| | | |
| --- | --- | --- |
| Ranking | Social media | URL |
| 1 | Facebook | |
| 2 | Twitter | |
| 3 | Website | |
| 4 | Bandcamp and Soundcloud | |
| 5 | Myspace | |
| 6 | YouTube | |
Introducing Cut Ribbons
Aled Rees: vox/guitar.
Anna Griffiths: vox.
Christian James: guitar.
Shane Lee: bass.
Caio Griffiths: drums.