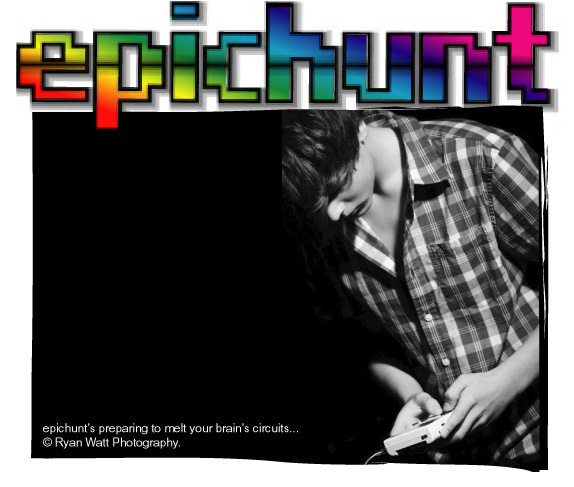 epichunt plays wombatwombat on Friday 10 September 2010 @ NAC
What are the five most important things we should know about epichunt?
1. Music is his obsession, his life, blah, you know, the old clichés.
2. He makes music using anything – Game Boys, guitars, MacBooks, recordings of Spanish towns, etc.
3. His real name is Paul Vincent Snow and he is a tricker.
4. He has been booked to play from everywhere from Berlin to Blackpool to a strange little town outside Norwich he can't remember the name of where he performed in a field with a PA system powered by car batteries... awesome gig, that.
5. He is German and speaks the language fluently.
As a Next Big Thing 2009 finalist, you were the youngest person to have played the UEA, aged 15: what are the most challenging aspects of being a 'teenage sensation' and how has that experience affected your view of the music industry?
Well, I don't think of myself as having seen too much of the music industry if I'm honest. I've been approached once by a representative from EMI, which scared me witless, but in the end he was only asking if I wanted to release a song that I hadn't written, only remixed, anyway. But I'd say that the most challenging bits are getting to gigs, as crazy at that might seem! I've been booked to play in Blackpool, Newcastle, London, Cambridge, Berlin, etc etc and the biggest problem is always getting there as I'm too young to drive!
What makes an epichunt set unmissable?
My hair. No, ummm, I'd probably say the fact that you get to see a teenager with a Game Boy making music and making an idiot of himself.
Who would play with you on your dream bill?
Um, I'd probably go with Deadmau5, Skream, Rusko, The Prodigy, Armin Van Buuren and MGMT. Maybe also The Postal Service so we'd get some indie kids coming along? Wait; can I put Rusko and Skream together? They might hurt each other. Ahh, screw it; I'd love to see a fight between them.
Please tell us about Norfolk's electro/breakcore scene and what's the best way for fans to get involved?
Well, when I put on Norwich's first ever open air electronic music festival it was shut down after two songs due to excessive rioting/dancing/moshing/whatever it is these kids do nowadays. So I'd say just come to gigs, spread the word, but please don't mosh too much. In terms of telling you about it, well... There doesn't seem to be a huge following, probably around 500 people in total at best. But they're bloody loyal.
How do you make your music and accompanying visuals?
I make my music using two Nintendo Game Boys running custom software called Little Sound DJ, which acts as a sequencer, and also running Ableton Live or Logic Pro on my MacBook. If I'm feeling snazzy, I'll play guitar and sing as well. The accompanying visuals for my last gig were made by my friend Renegade Runner, a musician/visual artist from Leeds, and are synced to my music.
Get your aural thrills courtesy of epichunt here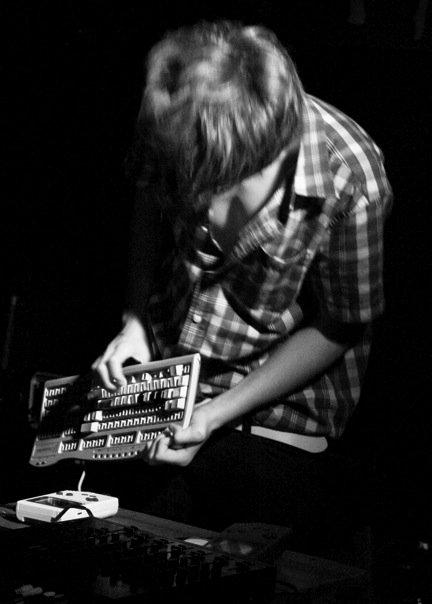 © Ryan Watt Photography.