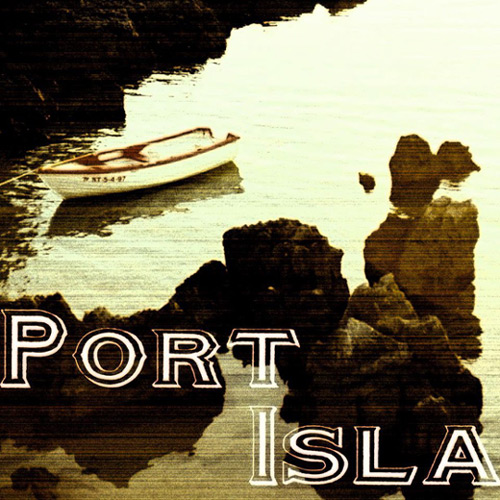 Online tickets for Port Isla's Norwich Arts Centre debut gig from the button at the bottom of this linked page
Port Isla play wombatwombat on Friday 13 April 2012 @ NAC
Please give us a brief history of Port Isla…
Will, Stanley and Henry met in September of 2010, as a result of us doing the music course at UEA. Realising we shared similar musical tastes we formed the band in February 2011 and went about writing and recording our own material. Since then we have gigged around Norwich and London, writing loads more along the way. We have about 50 demos at present, four of which will be going onto our EP, which we hope to have released by April. We welcomed our fourth member Will Olenski (bass) last month [February].
…and reveal which of your lyrics best represent the band.
"Take me away, to a desolate house on the glade", from Desolate House, as we do all of our recording at Will's farm in Suffolk, a process that we thoroughly enjoy.
As students at the UEA School of Music, how welcoming and creative have you found the Norwich music scene off-campus?
It was hard to get a foot in at first as we lacked any contacts or know how, but since then it's been very welcoming. There are some great venues around Norwich, and the organisers are always very friendly. Creatively, the Norwich music scene is very strong at the moment; there are some great bands/artists around. You can be sure that something good will be happening at one of the venues on any day of the week, be it the more mainstream acts playing at the LCR or bands at the smaller venues such as the Birdcage.
Which other UEA-based acts should we be listening to?
Harriet Langley, King Laconic, Ruby Nectar, Empire.
What do you hope to achieve as a band?
In short, as much as we can!
Social media snapshot
Which social media do you use and how do you rate them in terms of the best way to promote your band, with 1 being the best?
Port who?
Will B: main songwriter, lead singer/backing vox, rhythm guitar/piano.
Stanley: songwriter, lead singer/backing vox, lead guitar/piano.
Henry: percussion, rhythm/lead guitar, backing vox.
Will O: bass.