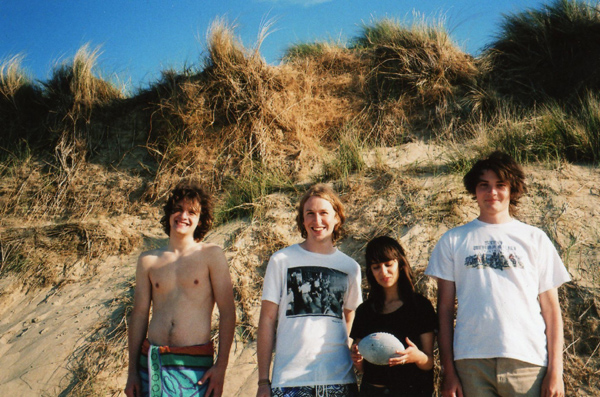 Tonight Alloy Ark showcase their new line-up of, l-r, Tom, Jacob, Dani and Doug, and launch their new download single BLUE and All I Want.
Alloy Ark play wombatwombat on Friday 16 September 2011 @ NAC
Please tell us why you've expanded to a four-piece, including how you found your new band members…
We expanded to a four-piece because of the style of music that Dani had been writing last autumn and winter was mainly guitar-based. We thought it made more sense for us to have Jacob and Tom because they are our friends and are both very good musicians.
…and how the new set-up has affected your sound…
We are a lot better practiced than we used to be and Jacob's drums are a lot more solid. People used to comment on us having sort of tappy drums and honky-tonk piano, which we think might have detracted from the actual songs because the instrumentation was a bit too simple. Hopefully now with a more traditional set-up it might allow people to hear Alloy Ark style songs in a full band context and realise they are really good rather than just interesting.
…and give us the low-down on your new single, BLUE…
BLUE was recorded with Owen P Morgan from The Lost Levels who we recorded the first EP with. He is a very brilliant engineer, producer, mixing desk commander and is currently playing bass with Fionn Regan after recording his album. Dani wrote the song last winter and we played it a couple times as the old two-piece but once we practiced with Jacob we knew it sounded loads better. It was recorded with four other songs over two days: day one in a barn/practice room space near Holt and day two in Owen's home studio, The Hutch. Tom wasn't with us yet when we did the recordings but we were so pleased that he came up and played with the high guitar chords on the last chorus so that it has bits of all of us in.
…and your new line-up…
Dani: vocals, keyboards, guitars and most songs.
Dani is really into The Velvet Underground & Nico, she also loves Sam Cooke and Pixies. Her favourite radio station is Kiss. On the whole she prefers Béyonce to Lady Gaga. Lauryn Hill and MIA are also artists that she enjoys and she is looking forward to buying a Bob Marley CD when she gets back to Brighton.
Doug: guitars, some keyboards and even fewer songs.
Doug enjoys rock 'n' roll and soul compilation CDs from charity shops. He likes music with a good beat; Fleetwood Mac, The Beach Boys and Martha and the Vandellas are high on his list of bands. 6 Music is the station that he listens to the most.
Jacob: drums.
Jacob lives in Brighton and studies in London. He is a big Radiohead fan and also likes The Kills, Portishead and Queens of the Stone Age. His guilty pleasure is Don't Stop Believing by Journey. If pressed he will listen to 6 Music but doesn't stand for any of this Kiss nonsense.
Tom: bass.
Tom hasn't messed about with university and instead contributes to the country's GDP at a tool distribution company in Bury St Edmunds. He likes hardcore punk, classic funk and soul and Kiss Radio, especially Kisstory, 11-12am on weekdays.
What are your music plans for the rest of the year?
We are trying to get lots of gigs in all the places we can and are currently organising a gig in Manchester for December, which will be ace if it happens. We also hope to get as many people as possible to listen to our music and have some more recordings to put online during the autumn. We have written a number of new songs and will try to record them around December time.
Social media snapshot
Which social media do you use and how do you rate them in terms of the best way to promote your band, with 1 being the best?
| | | | |
| --- | --- | --- | --- |
| Ranking | Social media | URL | Anything to add? |
| 1 | Facebook | www.facebook.com, search: Alloy Ark or use this link | Best way of communicating with real people, organising gigs etc. |
| 2 | Bandcamp and/or Soundcloud | | Easiest way of hosting your music with loads of great features that actually work. |
| 3 | YouTube and/or Vimeo | Soon… | Great for watching videos. |
| 4 | Band and/or label's website | www.nrone.co.uk for our first EP, To, The Bottom Of The Sea | Best way to buy physical copies of music and read up about past releases etc. |
| 5 | Email | | We use our email address for organising most things and talking to people who want to be on the mailing list. |
| 6 | Twitter | N/A | None of us use it. |
| 7 | Myspace | | Used to be brilliant but doesn't work any more. : o ( |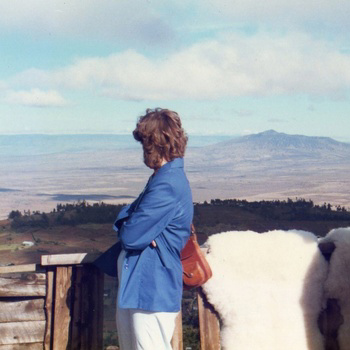 Download BLUE and All I Want from here.