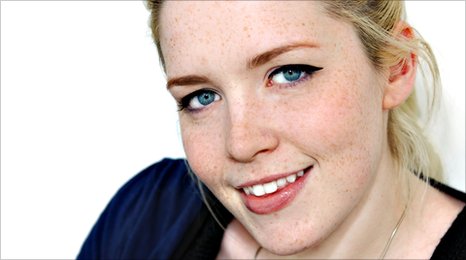 Sophie's in charge this afternoon!
Sophie Little comperes wombatwombat's Waterloo Park walkabout 8 on Sunday 01 August 2010
How does compering a gig differ from fronting The Brownies or being a BBC Norfolk Introducing presenter?
Well, when fronting The Brownies I'm usually pretty relaxed/screamy and slightly drunk. When I'm being a BBC Norfolk Introducing presenter I'm more professional, switched on and definitely not drunk. I plan to find a happy medium when compering this weekend!
Who are your compering heroines/heroes?
Hmm, love him or hate him, I always think Zane Lowe does a great job of compering at big gigs and festivals. I don't really know any other comperes. Craig Hill??
What are your tips for making the most of 10 hours free music at wombatwombat's Waterloo Park walkabout followed by Howlback Hum's Waterloo sunset at the Playhouse?
OK. Firstly, you need supplies. Munchies, drinks, friends, sunglasses and a blanket. Don't peak too early, and always save room for BBQ. Just soak it up – it only happens once a year!!
With Mike Brownie seconded to Dinosaur Pile-up , what is the rest of your band up to this summer and when will you be back in action together?
We're actually back in action the Saturday night before the walkabout – at Norwich Arts Centre for Ladyfest. It's only a fleeting visit from Mike and his bang-bangs – but hopefully we'll be gigging again before 2010 is out!
Meanwhile, me and the grrrls are experimenting in another format with some other talented females – expect a gig from us within the coming months too!