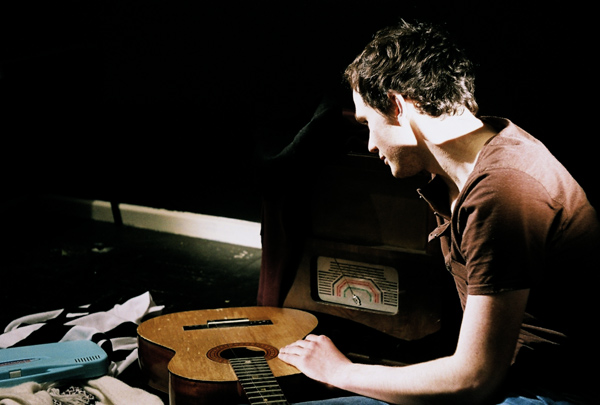 Rory McVicar plays wombatwombat on Friday 16 September 2011 @ NAC
It's been ages since you played Norwich, what treats have you got lined-up for this homecoming show?
It has been too long, but it makes it all the more special. As for what will happen on the night – who knows?! What's for sure is that it's a cracking line-up. I've been championing Alloy Ark since I saw them huddled around a piano at a Wensum Lodge music night many moons ago. It's always a pleasure to play in the NAC auditorium, the place feels like a second home to me.
How are you finding gigging in London now you're living there?
What's immediately noticeable is that you're hard pressed to find anything approaching the community spirit of a smaller city like Norwich. There is just so much of everything – so many bands trying to get gigs, so many promoters putting on gigs, so many venues and so many people wanting to see live music – that it becomes easy to get lost in a great wash of activity. It takes a while to get your bearings, and I suppose I'm still in the process of doing just that. It's also very exciting – it puts me in mind of when I first started out in Norwich, making bedroom recordings on my Tascam cassette four-track and sending them off to promoters like wombatwombat.
What are the three most important things we need to know about Rory the musician?
How to answer this without coming across even more of a self-important, pompous little pip-squeak than usual? Drink. Feck. Arse.
Which local/national/international bands do you have an affinity with and why?
For a long time the only contemporary music I really listened to was stuff coming out of Norwich. I have long said that Shane Olinski is the most brilliant and frustrating musician I have ever come across. I also enjoy the songs of The Gore Vidals, Tawny Owl & the Birds of Prey, Mat Riviere and Transept. This is just the tip of the iceberg in terms of Norwich music I like. Further afield, I've collaborated a lot with Nat Johnson, and I think she's great. In general my listening tendencies seem geared towards the mid-to-late 1970s, and at the minute I'm listening to a lot of Big Star, particularly the album Third. All my favourite albums are the ones where the singer has gone mad on drugs and found God. This does not bode well for my 40s.
What have you been up to since the launch of Another Sleepless Night With Rory McVicar and when can we expect your third album?
I've been up to all sorts since then, though not a great deal of it has been music-related. Releasing the album all by myself, on vinyl no less, took it's toll on my bank balance and energy reserves. It's an experience I would not change for the world, however – and the night of the album launch at Norwich Puppet Theatre ranks amongst my happiest on earth. In the meantime, I've been making documentary films, which is something I enjoy doing a great deal. I've also made video pieces for music, and in general my creative output has been concentrated on moving image for the last wee while. All this means I am about sick of that, and I am again hungry to make music and perform live. I'm writing songs and slowly but surely pulling together different ideas to take the form of an album. I'd say it'll be a while yet, but we shall see.
Social media snapshot
Which social media do you use and how do you rate them in terms of the best way to promote your band, with 1 being the best?
| | | | |
| --- | --- | --- | --- |
| Ranking | Social media | URL | Anything to add? |
| 1 | Website | | Both albums streaming in full. |
| 2 | Facebook | | Mostly relating to the release of the current album, but I do periodically post updates on here. |
| 3 | Twitter | http://twitter.com/rorymcvicar | Garbled mind gunge. |
| 4 | Vimeo | | Various video bits and bobs. |
| Argh | Myspace | | I would delete it if I could but the registered email address is no longer in use! |
Who'll be playing what tonight?
Definitely
Rory: guitar and vocal
Hopefully*
Owen: bass and vocal
Andrew: drums and vocal
Calum: guitar and vocal
*subject to being able to organise a rehearsal in the intervening time!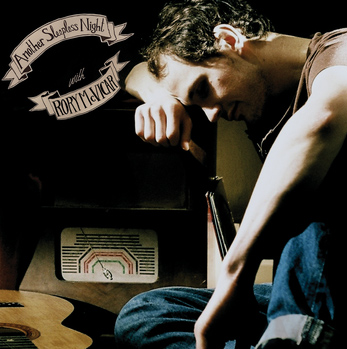 You can stream both of Rory's albums from his website using this link.