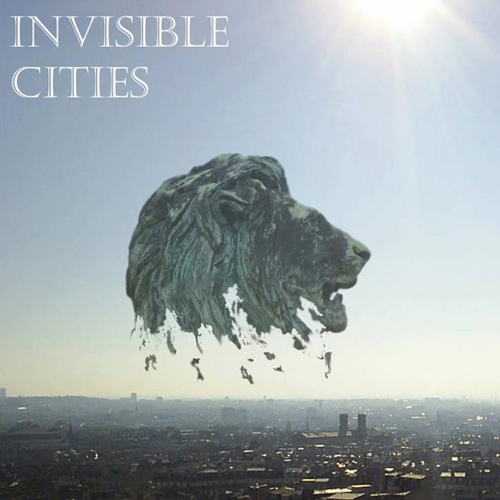 Don't miss Invisible Cities' first gig at Norwich Arts Centre; online tickets from the button at the bottom of the this linked page
Invisible Cities play wombatwombat on Friday 24 February 2012 @ NAC
As first band on, how are you going to get the evening off to a great start?
With some attitude, some confusion, no little amount of well channelled noise, some evil basslines, a handsome drummer, and a couple of well judged hats.
We're good, and if you like Electricity in our Homes you'll enjoy us too.
Please give us a brief history of Invisible Cities…
Andy and Rich formed their first band, Tonic, in the 90s – some NAC veterans might even remember us – so when Rich left Bearsuit to spend more time with his young family it seemed natural to hook up again. They wrote a few songs and decided it was worth pursuing. Andy knew Ed from work and had liked the acoustic stuff he'd been doing so Ed came in as the singer. Owen was the first to reply to our advert for a drummer. We'd enjoyed his music with Elle S'Appelle and couldn't believe our luck at striking gold at the first try.
For the past 18 months we've been concentrating on writing, though we have recorded a few songs, done a live session on Breakthru radio and played a very well received gig at B2.
Now we've honed everything to a fine point and got a bagful of good, good songs, it's time to start the serious business of getting ourselves out there.
What does your name say about your music?
Not much. We deliberately chose a name that isn't an obvious signpost to our sound. We prefer things to be opaque rather than crystal clear. The name itself is taken from a novel by Italo Calvino, which is all about how we understand signs, rules and conventions.
And what does your music say about life?
We prefer to ask rather than to tell. Musically and lyrically we're eclectic. We've got songs that point you towards the Spanish Civil War, marine evolution and Hergé's dilemma under the Nazis.
It's a Proustian, semiotic mix. Ultimately it doesn't really matter what we think it says. It'll spark different ideas in different people.
What would you like to achieve this year?
The writing side's getting very interesting indeed. Our sound's really developing so we want to write more and more.
The goals are to parade these songs at regular shows, build the fanbase, and as the year progresses to do some serious recording with a view to releasing a couple of EPs.
Social media snapshot
Which social media do you use and how do you rate them in terms of the best way to promote your band, with 1 being the best?
| | | |
| --- | --- | --- |
| Ranking | Social media | URL |
| 1 | Facebook | |
| 2 | Live session on Breakthru Radio | |
| 3 | Soundcloud | |
Invisible Cities A-R
Andy Parkinson: bass, the BOINGATRON.
Ed Wales: vox, some keys, a dash of guitar.
Owen Cox: drums, cowbell, shaky egg.
Rich Squires: guitars, backing vox, some keys.