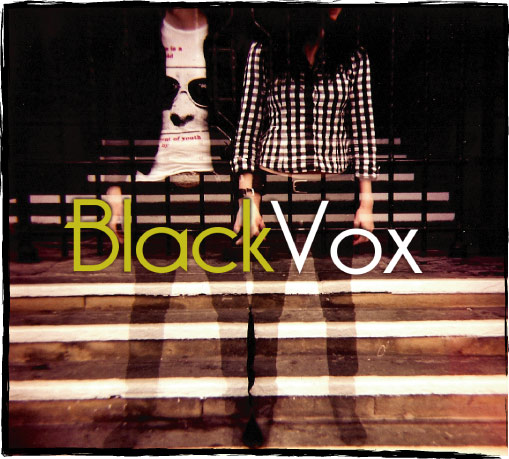 Matt and Brit Black Vox's video for I Cherish The Way You Left Me is the best demo of the year so far; check it out via their myspace.
Black Vox play wombatwombat's Waterloo Park walkabout 8 on Sunday 01 August 2010
Black Vox's sound is best described as...
...Quote, unquote: "The Kills via Joy Division" (the Dublin Castle, Camden). Flattering and succinct.
...and if your music were a box of secrets, without giving too much away, what would it contain?
One underdeveloped Polaroid.
What are the three most important things we need to know about Black Vox?
1. Songs.
2. Songs.
3. More songs.
Apart from sounding great in the sunshine on Waterloo Park's bandstand, when else is your music best enjoyed?
In a New York basement bar, in January.
What are your plans for the rest of 2010?
Stay straight, stay sane, stay focused.
Who are the voices inside your head?
Matt: vox/guitar.
Brit: vox/things.