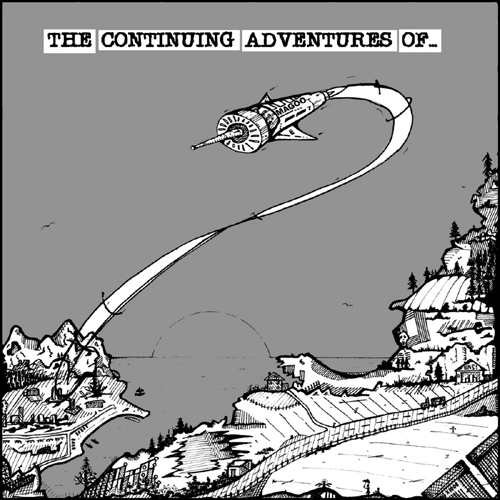 Magoo play their first gig of 2011 tonight AND preview their 7th album, The Continuing Adventures of Magoo: be there!
Magoo headline wombatwombat's 11th birthday and Christmas party on
Friday 16 December 2011 @ NAC
This is your first gig of 2011: why have you been so quiet and what have you been up to?
We've been video making and songwriting and dancing in fields.
Tonight's set doubles as a preview of your forthcoming 7th album, The Continuing Adventures of Magoo, what are the three most important things we need to know about your new release?
1. It's finished.
2. It will rock your world.
3. We're damn proud of the little bugger.
Please tell us a bit about your current line-up and sound.
We've been replaced by five 10-year old girls and sound like a Slipknot/Carpenters hybrid.
What are your thoughts on the Norfolk music scene…
We support and encourage the Norfolk music scene.
…And which acts from outside the county that have recorded at the Sickroom this year have impressed you most and why?
Young British Artists from Manchester, Gill Sandell, from London…because they're brilliant.
Why should everyone support the John Peel Centre for the Creative Arts in Stowmarket?
Because John Peel was an inspirational wonder man.
Who gets your vote for the Christmas No1 single and album?
Lee Hazlewood's Xmas Cockfight (reissue), Marty Feldman's Martial Arts Yuletide Treats.
What would you like to find in Magoo's Christmas stocking?
A bunny rabbit and a gun.
What are your plans for 2012?
Three-hundred-and-sixty-five gigs.
Social media snapshot
Which social media do you use and how do you rate them in terms of the best way to promote your band, with 1 being the best?
| | | |
| --- | --- | --- |
| Ranking | Social media | URL |
| 1 | YouTube | |
| 2 | Facebook | |
| 3 | Website | |
| 4 | Bandcamp | |
| 5 | Myspace | |
| 6 | Twitter | …coming soon?!? |
* 1 = best
Magwhoo?
Andrew sings and plays the gtr.
Owen plays the gtr and sings.
Stacy hits the drums.
Hodgie bashes the bass.
Dave grinds the gtr.


Hitter, Singer, Gtrer, Grinder, Basher, bear mask.